Seems it's always a pretty big deal when the circus comes to town. At least in our house it's a big deal.
Last weekend we went over to the 4 Seasons Arena here in town to attend the Algeria Shrine Circus, and as usual, there was fun to be had by all.
There were the elephants of course, and a wide variety of different talents from juggling, to dog tricks, to the high wire performances.
When we consider the high wire acts, it's somewhat disappointing that the ceiling on the 4 Seasons Arena is so low. Back in the day whenever the circus came to town, it was held outdoors. and the high wire acts were … well … higher.
When I look at all of the running these people do, setting up for the next act while the current act is ongoing, I can only imagine just how exhausting it might be for all who work to put it all together. 2 shows over a 4 hour period of time probably keeps these guys in great shape.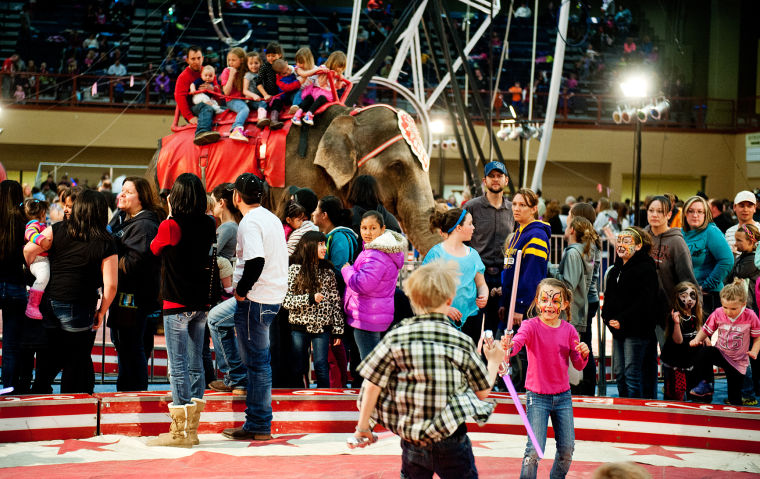 Though there are rumors going around that the circus won't be back after this year. I asked Cascade County Commissioner Joe Briggs about it and haven't heard back so far. I'll update this post when I do hear back from him however.