I've been refurbishing and/or rebuilding PC boxes and laptops for a period of time now and it's been going fairly well.
I think now is the time I actually start building some of these from scratch.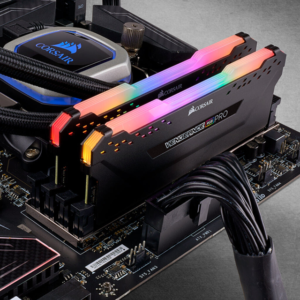 I started this little project quite some time ago with the purchase of the now discontinued ATX AeroCool Cylon RGB flow Mid-Tower.
The next component I bought was the CORSAIR CV Series™, CV750, 750 Watt, 80 Plus Bronze ATX Power Supply. I installed it into the box and upon after a while longer I went out and bought the ROG Strix B550-F Gaming motherboard.
I didn't wait very long after to finally purchase the AMD Ryzen 5 5600X 6-core Desktop Processor paired with a Wraith Stealth Cooler, and two 16GB Corsair Vengeance RGB Pro DDR4 RAM sticks. I purchased the motherboard, processor, and RAM in fairly quick succession because sometimes if you wait too long, some parts might become unavailable.
Allow me to be the first to say that I'm absolutely not a Microsoft Windows fan … not even a little bit.
I installed a fresh build of Linux Mint (cinnamon) 20. The ASUS ROG Strix B550-F motherboard is built almost exclusively for Microsoft Windows, but even in spite of that, Linux still writes/loads and works great. Had a minor problem with the sound drivers in the beginning, but it all sort of smoothed itself out after a while.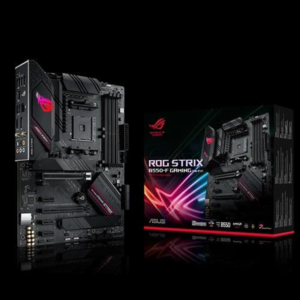 For my hard drive I'm using an actual 2TB SATA HDD @7200rpm. SSD drives are fine I suppose, but good luck if your SSD ever fails, because you can forget about any sort of data salvage. HDD's don't short out and have longer life spans than the SSD drives do. When your HDD begins to fail, at least you've got a bit of warning by all of the clunking and knocking around noises it makes. With the HDD you'll have time to pull the data on to another drive before it totally conks out.
Since the onboard HDMI doesn't work out-of-the-box with the ASUS B550-F motherboard (too new and firmware drivers for the HDMI are non-existent), I installed a regular old plain-jane VisionTek Radeon 5450 2GB DDR3 (DVI-I, HDMI, VGA) Graphics Card. I'm not gaming, so the video card will be adequate.
The motherboard came with a wired external WIFI/Bluetooth antenna. It was literally junk (something they just threw in to make it look cool I guess), so I pulled a TP-Link AC1200 PCIe WiFi Card out of one of my older units and it works just fine.
Though I'm pretty much a huge HP fan, I've never had any trouble with ASUS. ASUS is a far cry better than all of those Toshiba, Dell, Acer things that are floating around these days.
The tower itself, though taller than I'd like, will be lit up with all of it's little bells and whistles.
Video below is when I was testing RGB configs on the ATX tower.