So far, or as far as I can tell, April in Montana has always been somewhat of a grab bag of weather conditions.
Sometimes it's 70 degrees, and as many well worn and seasoned Montanans know, it can be anything but 70 degrees.
I've seen, along with many others, 15 degree days in April.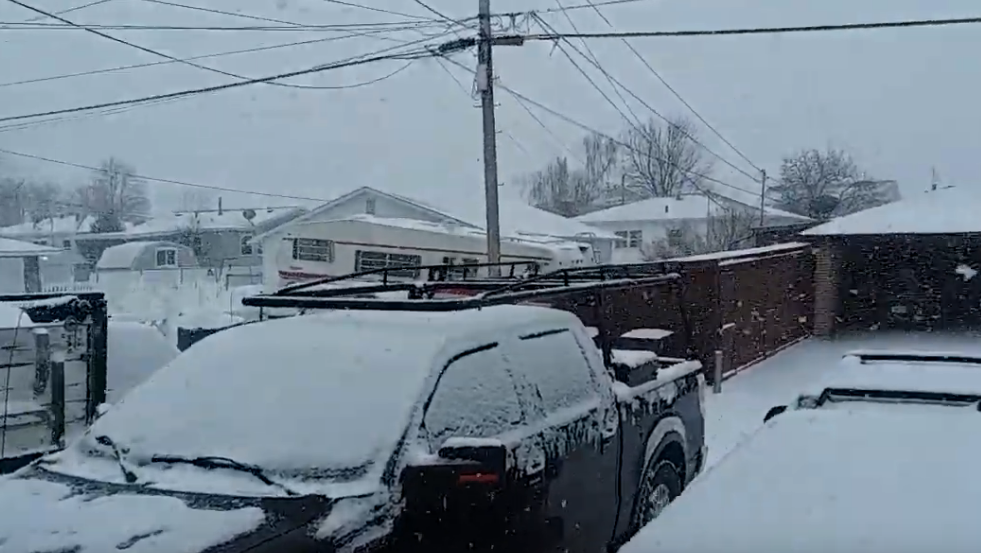 The video above is from last week.
Though the weather today was for the most part fairly pleasant, in the upper 30's, there are still winter weather warnings posted for the eastern part of the state this afternoon, with roads still being shut from Hardin to the Wyoming boarder because of the snow drifting.
I've seen it snow in June in the Bitterroot up Pierce Creek, and I don't have any reason to doubt those who've said they've seen it snow in August here in the state.
For the huge number of people moving here recently from the Covid police states of Washington, Oregon, and California, I'd like to say that the weather here in April is normal for it's time of year in the state. We don't harvest Rhubarb here in April.
Posted below are the actual weather conditions for today:
Saturday snow in the Beartooths.#mtwx pic.twitter.com/Vfh3Zl0WUh

— YourOtherMotherLisa (@YourOtherMom) April 23, 2022
❌⚠️❌Blizzard conditions continue east of Billings with most roads at 𝘕𝘰 𝘛𝘳𝘢𝘷𝘦𝘭 𝘈𝘥𝘷𝘪𝘴𝘦𝘥 or 𝘙𝘰𝘢𝘥 𝘊𝘭𝘰𝘴𝘦𝘥. Snow reports of 7-10" with gusts of 55 mph. 𝗖𝗼𝗺𝗺𝗲𝗻𝘁 𝘆𝗼𝘂𝗿 𝗿𝗲𝗽𝗼𝗿𝘁 𝗯𝗲𝗹𝗼𝘄!
Picture from Powder River County Sheriff's Office.#mtwx pic.twitter.com/1TWvdGbSwL

— NWS Billings (@NWSBillings) April 23, 2022
This is 8 to 1. Still 2 foot totals. 😳 #WYwx #MTwx pic.twitter.com/kx4WxVia0u

— Rob Bradley (@WxRobBradley) April 23, 2022
The image below is from today: