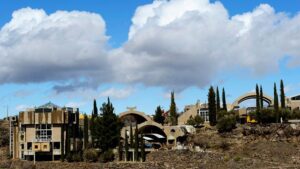 Back in the 70's people were coming up with all kinds of futuristic looking stuff. Like the now defunct futuristic city of Arcosanti for instance located in Arizona's barren Sonoran Desert.
Though many of the futuristic builds from the 70′ or 80's never came to completion, here's one that did.
You could buy this Jetsons house tomorrow and just move right in.
This unusual house is for sale in Oklahoma, and is drawing attention online due to its resemblance to the titular family's domicile from classic cartoon series The Jetsons.
Completed in 2005, this place lists for right around 400K, has 2 bedrooms, and 3 full bathrooms. Why 3 full bathrooms? Well, I suppose it might have something to do with … the future.
Nancy Davis Vandenhende of Halloran Home Team – eXp Realty, who showed the unusual Tulsa home in a popular TikTok video, said the house features its own elevator that takes residents and visitors up to the saucer-shaped main floor of the house.
Watch the video: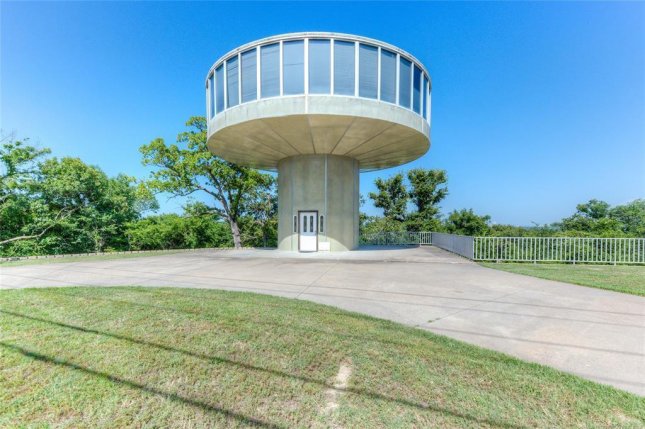 Photo courtesy of Chinowth & Cohen Realtors