Our Montana home is full of some pretty amazing places and some pretty incredible people.
Darrell Robes Kipp (1944-2013) upon after working as a technical writer, in the early 1980s, he returned to the Blackfeet reservation to study Piegan (Piegan language), the Blackfoot language. Learning that its practice had declined and many native speakers were elders, he and a small group of friends began to work on language revitalization.
See video: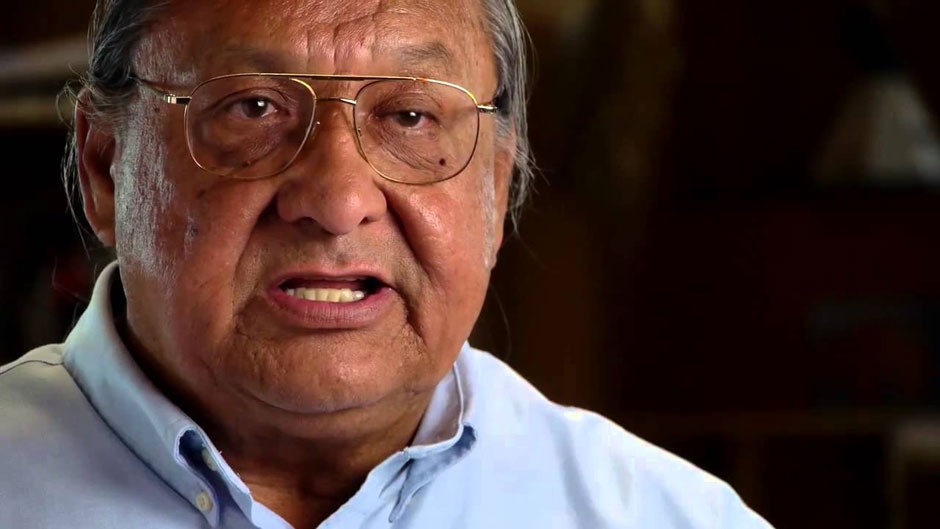 They first organized the Piegan Institute, a nonprofit devoted to the restoration and preservation of Native American languages. To develop fluent speakers, they also organized a center for language immersion studies, opening it in 1995 as the privately funded Nizipuhwahsin (or Real Speak) Center. It originally taught students in grades from kindergarten through eighth grade.
The mission of the Piegan Institute is to serve as a vehicle to research, promote and preserve Native languages. Founded in 1987, the Institute has its national headquarters and community-based programs on the Blackfeet Reservation in northwest Montana.
Cuts Wood School was named for a Blackfeet man who was raised by his sister.
As a boy he was playing alone by the river when another boy approached him. The boy taught Cuts Wood many things about the sacred ways of the Blackfeet and gave him power.
He told Cuts Wood that any time he traveled he would be protected if he kept track of his days traveling by notching a stick. Cuts Wood grew to be a successful member of the tribe and shared much of the knowledge he learned with his fellow tribal members. The boy who taught him the sacred songs and gave him power was Morning Star.
To learn more about the Cuts Wood School, you can either call or write:
(406) 338-3518 — 308 Popimi Street Browning, Montana 59417
See also:
Native Languages of the Americas: Blackfoot (Siksika, Peigan, Piegan, Kainai, Blackfeet)
Native American Languages – BY MICHELLE NIJHUIS
https://en.wikipedia.org/wiki/Piegan_Blackfeet