I've got this little habit of collecting various older computers and rebuilding them to modern standards. I mostly concentrate on boxes produced between 1999-2007, but a few weeks ago I happened across this HP 260 G2 Mini computer.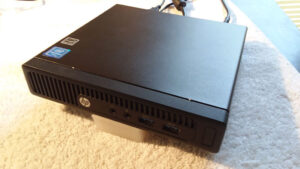 Sure, it's not exactly vintage, but it caught my eye due to it's size and power. When I say power, I'm talking about power in it's class. This thing sports a snappy little Intel Pentium CPU 4405U and runs out at 2.10 GHz.
Anything running less than 2.00 GHz is really sort of a dog in my opinion, so I outfit the units with new motherboards, processors, and other what-nots.
At any rate, I upgraded the operating system from Windows 10 Pro, to Windows 11 Pro. Short of not having the required TPM 2.0 that Windows 11 might require, the operating system does everything that it's supposed to do. This little mini came with 4GB of RAM, which I promptly upgraded to 8GB. The 500GB HDD has plenty of room as well.
This thing has everything that a mid-range notebook might have, right down to the built-in wireless networking card, the Bluetooth, and the HDMI port on the back.
I like the fact that it's so small. I never really ever get anything like this in my little shop to repair, so for now it's somewhat of a novelty. While doing my research on this little computer, I became a little more interested in the mini's in general.
I went to Amazon and discovered that there are mini's that are way more powerful than a lot of the full sized towers and laptops that are in circulation now.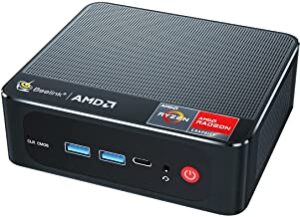 For instance. There's a Beelink SER Mini PC AMD Ryzen 7 3750H 4C/8T Windows 10 Pro Desktop Computer for right around $600 bucks. Considering just how small my overall work area is, it might be something I could be interested in at a later date should the notion suit me.
This little HP 260 G2 DM holds it's own for it's size. Sort of like a lower to mid-range notebook, but my HP Core 2 Quad is still much faster than this. Not real sure what I'll do with this little box. I may sell it, or keep it. If I ever did decide to use it in any capacity, I'd have to get into the habit of keeping my desk pretty much free of the clutter in order to prevent it from being perpetually buried in the mess.
For as old as this unit is, and the fact that I didn't really have to upgrade anything but the operating system and the RAM, I think I'll hang on to it for a while.
Thanks for the read.
Happy Trails.