Listen to Ben Stillwater's – "Montana" in the video below: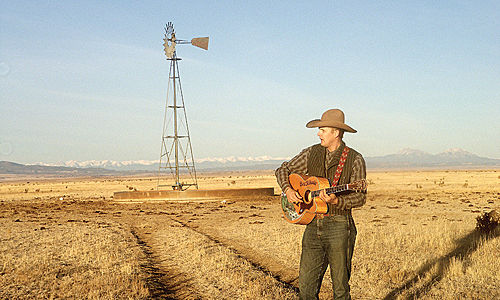 Ben Stillwater's new albums are called "Montana In The Spring" and "Giddy Up Truck," two titles that tell a great deal about Stillwater, whose musical heroes include Roy Orbison, Hank Snow, and Mark Chesnutt.
"I was raised around cattle, but I was mostly into trucking and still run a trucking company," Ben says. "I'm also into timber management and logging, as well as renewable energy, wood chips and sawdust for heating pellets."
Ben Stillwater knew how to run very profitable businesses long before he ever got to Nashville. That's 1,695 miles from his hometown of Livingston, Montana.
"I've been working in my own businesses, where I could get 'em to the point that allowed us to move down to Tennessee, go into the studio and still keep the things running," Ben says.
The music of Ben Stillwater kind of brings me back to a place in Montana that I knew as a child.
You can purchase any one of these very reasonable priced albums above and more when you visit Ben Stillwater's website.