The Great Falls Tribune originated in 1885 as a weekly newspaper and is was the oldest business in Great Falls.
Great Falls no longer has a local newspaper.
According to the Fairfield Sun Times in May of 2020, The Great Falls Tribune will pull the plug on their print facility.
The very last edition of our local paper rolled off the presses on Sunday, July 12, 2020.
The Great Falls Tribune lived in Great Falls for 133 years. Now it lives in Helena and is printed by the Helena Independent Record, which is ironically, owned by Lee Enterprises.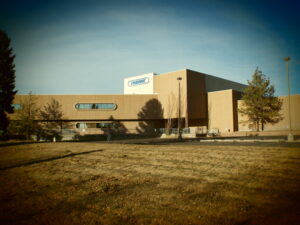 Back in the day, instead of being proactive when the digital age came along, the paper continued it's print model, somehow expecting it's readership to increase.
Instead of selling out to a corporate profit driven behemoth like Gannet, The Tribune could have scaled down the size of their press that would be better suited to the local population and market, and then developed their own IT Dept exclusively for online content.
Currently, the profits gained from the Tribune by Gannet doesn't stay in the local community, or even the state. They instead go to back east shareholders.
According to this piece from the Missoula Current, all was not well at the Tribune.
"Now it appears that similar things are happening at the Great Falls Tribune. T.J. Gilles, a former writer for the Tribune and a contributor to the old Billings Outpost and to Last Best News, sent along a link to a Facebook group discussing what's going on at the Trib.
Commenters aired familiar complaints. They said their rates were going up, they were getting less news, and prices varied in wildly unpredictable ways. One canceled when the monthly rate jumped to $47 a month, then found that a friend was paying $22 – but getting billed for $27.
One woman's rate jumped from $32 to $51 a month, supposedly because she was on a route with few customers. Another dropped a subscription after the price went to $44 a month, while others were paying only $36.
One woman with a bargain rate said, "When my paper tries to raise the rate, I call to cancel and they bargain over the rate to keep me. I'm still paying the rate from before three rate increases."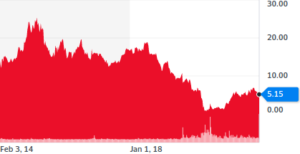 As it is now, and probably for the sake of money, Gannet is selling the Great Falls Tribune building here in Great Falls (shareholders get a pay day), and never minding that Gannett stock is on the losing end of 5.15 -0.15 -2.83%.
Short of a few words printed on a piece of paper, The Great Falls Tribune will no longer have a direct physical presence in the state.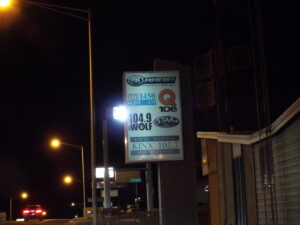 We see this sort of thing all the time, especially over the past 20 years. Independent news or media companies being gobbled up by shareholder interests mostly from out-of-state who seem to think they know more about us than we know about ourselves.
Companies that stuff nearly everything they own into a tiny little building because, OMG, money.