I know that I'm not the first parent in the world to go on and on bragging about how just totally wonderful my kid is, and I also know that I certainly won't be the last.
But I'm just amazed at how different the world is now than it was when I was a kid … I'm sure that many of you can absolutely relate.
Dustin was born at Benefis in Great Falls, Montana in 2006.
Since then he has done more traveling — has seen and experienced more things, before the age of 10, than I had before the age of 30.
Dustin started out in Great Falls, and just after his 2nd birthday in December 2008, we struck out for Texas to help rebuild Galveston and Crystal Beach after hurricane Ike.
Hurricane Ike struck the gulf coast of Texas in Sept of 2008, but the FEMA money didn't start pouring into the state until Jan 2009.
Dustin's early years (Montana/Texas)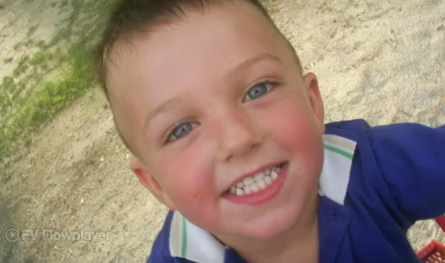 His adventures in Texas took him to many gulf coast counties, (Hardin, Orange, Chambers, Galveston, and Harris) where he met a great number of people that lived very different lives. His adventures took him to Houston, San Antonio and beyond. He also ventured over to Louisiana on occasion.
Upon after working in Texas for a few years, it was time to come home. Being since it was the month of February and Dustin had already started kindergarten, we decided to head over to western Washington state where the in-laws lived, and where the weather was more suited to being above zero as opposed to being below zero.
It was at about this time that Dustin was in kindergarten, so we set him up at the local grammar school, where he proceeded to rack up a total of 5 full years of perfect attendance. We stayed a bit longer than I would have liked due to the fact that we weren't real keen on interrupting his school experience.
As an aside, Dustin is still friends with his kindergarten teacher (of only 4 months) in Texas at West Orange Stark Elementary.
Dustin's Adventures (Texas/Washington State)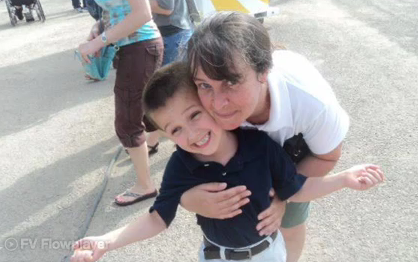 Dustin continued his perfect attendance streak at West Elementary when we got back to Great Falls. He hasn't gotten perfect attendance since he started Junior High or High School because they calculate attendance differently. (You can show up every day and still not get perfect attendance because every period keeps their own forms of attendance too)
Dustin has been to every state west of the Mississippi with the exception of California and Nevada. From the Alamo in San Antonio, to the Petrified National Forest, to Meteor Crater, to the Grand Canyon, to Mount St Helen's, to Multnomah Falls, OHSU Tram, University of Oregon, Seattle Center/Space Needle, North Cascades Highway, Olympic National Park, Ocean Shores, Glacier National Park, Yellowstone National Park, Little Big Horn, Moorcroft, Deadwood, Mount Rushmore, and the list just seems to go on and on.
Dustin is somewhat of a history and a geography buff. His first year in Junior High when he met his new geography teacher, the very first thing Dustin pointed out was that the big world map on the wall was wrong (the map was fairly dated) — Dustin knows where in the world all of the countries are. He's also a European history buff, and knows where all of the countries used to be before all of the major wars.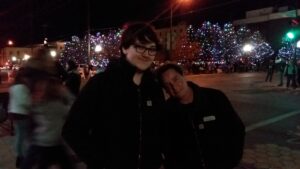 So here he is today. Going to High School is a great deal of fun as far as he's concerned. We've always told him to keep his options open when it comes to any possible future education, and to always take his time and to be thoughtful about whatever decisions he's planning to make in the future. For all of the living Dustin has so far been able to do up to this point, I could hardly contain my surprise when he informed me last week that he was going to be the first Libertarian Governor of the state of Montana.
You know — Kids say the darnedest things … and personally I would have preferred that his interests wander off into much more productive areas, but then again … who am I to say. I'll support whatever it might be that he decides to do.
On the final year of Dustin going to Kent Prairie Elementary, he was the only one out of 720 kids that got perfect attendance. (no one even got excellent attendance)
Dustin got one excellent attendance in kindergarten because he started late after our move from Texas.
Learning Montana values at an early age can really pay off, as the video below shows.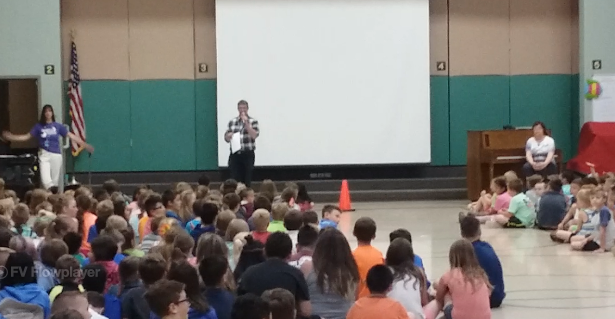 Dustin's Facebook Video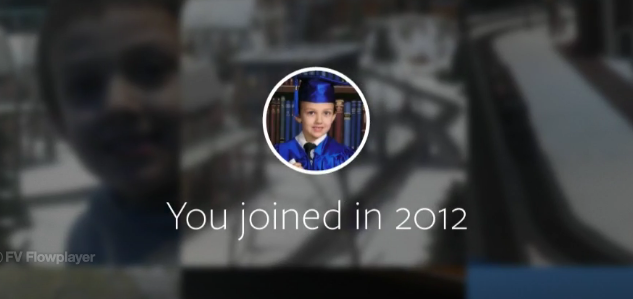 During the period of time that we spent on the Texas gulf coast, we never experienced any hurricanes. We did however, experience the time when interstate 5 fell into the Skagit River at Mt Vernon and also, the Oso Mud Slide on the Stillaguamish River in Oso, Washington. Dustin lost a classmate in the slide.
Over the years we've met some rather incredible people in our travels. If it hadn't have been for my work, Dustin might not have ever had the great opportunity to meet these people. Though we were invited to stay in the local communities of Texas and Washington state, we just couldn't accept, because you see, Montana is our home. Great Falls is where we truly belong. Great Falls is Dustin's town, and these are his people.