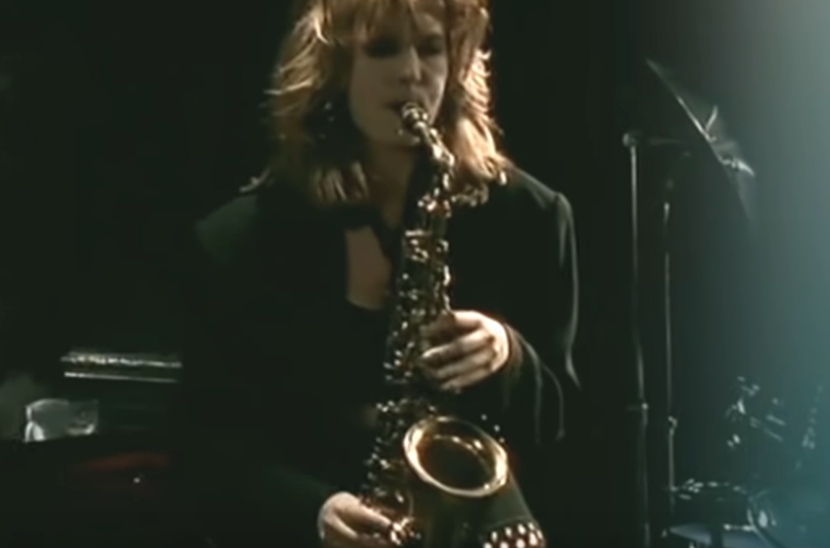 It's hard to believe that it's been over 30 years since Candy Dulfer rose to fame with her high-profile collaborations with Dave Stewart (the worldwide number 1 smash "Lily was here") and of course the legendary Prince, whose tongue-in-cheek recommendation ("When I want sax, I call Candy") in the "Partyman" video made the world sit up and notice the young, glamorous and talented sax player at his side.
Their collaboration continued over the years with many studio sessions, TV show appearances, award show performances (including the Grammy Awards), and concert tours around the globe, including Candy joining Prince's NPG band as a permanent member for his record-shattering 'Musicology' tour and album.
Candy Dulfer was born in Amsterdam in the Netherlands, as the daughter of saxophonist Hans Dulfer. She began playing the drums at the age of five. As a six-year-old she started to play the soprano saxophone. At the age of seven she switched to alto saxophone and later began playing in a local concert band Jeugd Doet Leven (English translation: "Youth Brings Life") in Zuiderwoude.
Dulfer played her first solo on stage with her father's band De Perikels ("The Perils"). At the age of eleven, she made her first recordings for the album I Didn't Ask (1981) of De Perikels. In 1982, when she was twelve years old, she played as a member of Rosa King's Ladies Horn section at the North Sea Jazz Festival. According to Dulfer, King encouraged her to become a band leader herself. In 1984, at the age of fourteen, Dulfer started her own band Funky Stuff.
You can learn more by visiting Candy Dulfer's website here: https://candydulfer.nl/
You can purchase Candy Dulfer's music at the Candy Store here: https://candydulfer.nl/candy-store/