Taking advantage of a beautiful sunny day, the Canadian Forces Snowbirds perform their fantastic high routine during the first day of the 2011 Abbotsford airshow.
Friday, August 12, 2011.
See video: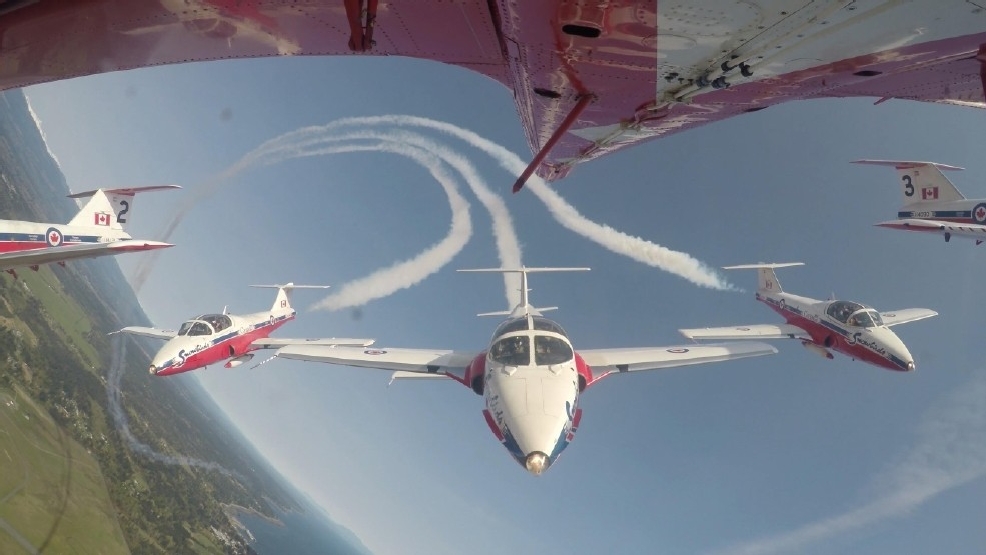 Although less imposing than a Blue Angels F-18 or a Thunderbirds F-16, these magnificent Canadair Tutor jets are elegant and beautiful to watch. And the fact that there are nine of them instead of six adds to the variety and beauty of the patterns and maneuvers they fly.
For more info about the Snowbirds please visit: https://www.canada.ca/en/air-force/services/showcasing/snowbirds.html