The Berkeley Pit is a former open pit copper mine in Butte, Montana. Approximately 320 million tons of ore and over 700 million tons of waste rock were mined from the Butte Hill.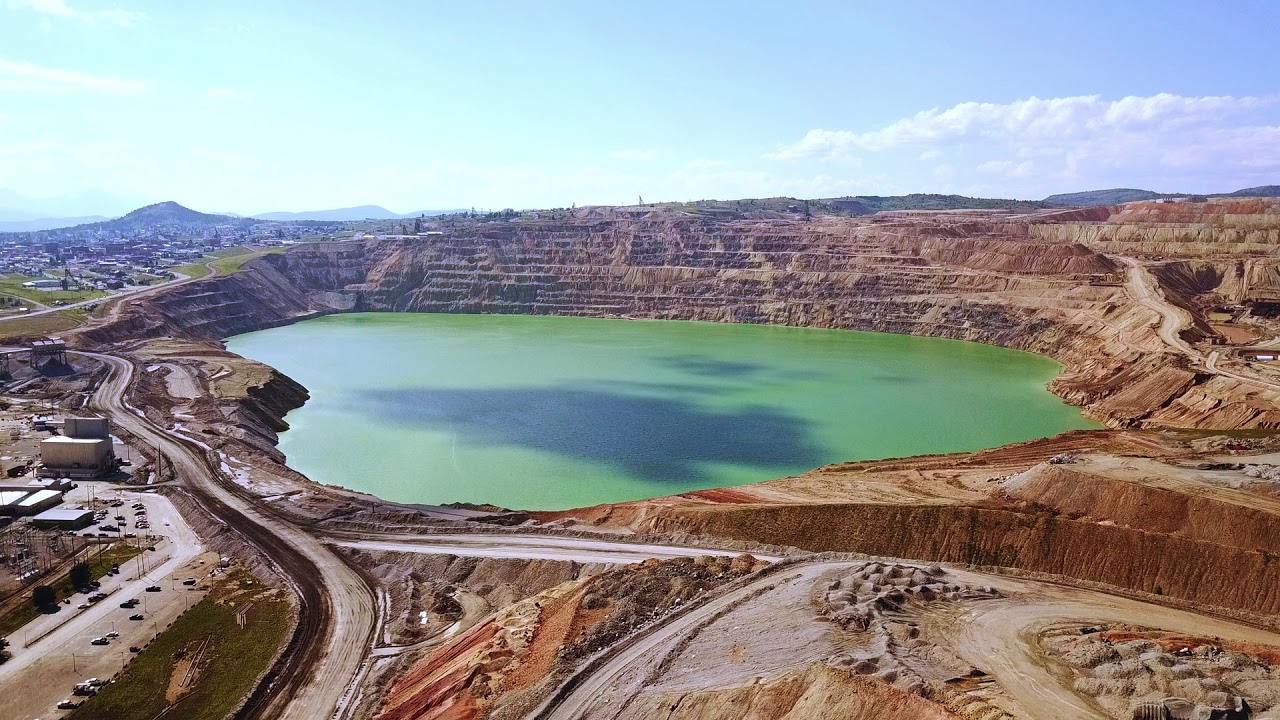 The mine was opened in 1955 and operated by the Anaconda Copper Mining Company, and later by the Atlantic Richfield Company (ARCO), until its closure on Earth Day in 1982. When the pit was closed, the water pumps in the nearby Kelley Mine, 3,800 feet below the surface, were turned off, and groundwater from the surrounding aquifers began to slowly fill the Berkeley Pit, rising at about the rate of one foot a month. Since its closure in 1982, the water level in the pit has risen to within 150 feet of the natural water table.
Today the Berkeley Pit has become a symbol of dark tourism. People stop to take pictures and take in the effects of humans on the environment.
It's not the most glamorous attraction in Butte, but it's one of the only places in the world where you can pay to see toxic waste.
Admission is $2 per person to see "51 billion gallons of arsenic, lead, and cadmium-laced liquid," Justin Nobel wrote on Topic.
The Pit measures more than a mile long and a half-mile wide, and is currently a 1,085-foot-deep deposit of toxic water, and it's rising about seven feet each year. By 2023, the water is expected to overflow, break its bedrock, and seep into Butte, contaminating the drinking water.
Video credit: Chase Ertzberger
Music: "Act Three" by Audionautix
Artist: https://audionautix.com/
*Act Three by Audionautix is licensed under a Creative Commons Attribution license (https://creativecommons.org/licenses/by/4.0/)