The Big Sky Pro Rodeo Roundup will be held on Wednesday, August 4th – Saturday, August 7th, 2021 in Great Falls during the Montana State Fair. The Montana ExpoPark has been home to the Montana State Fair since 1931.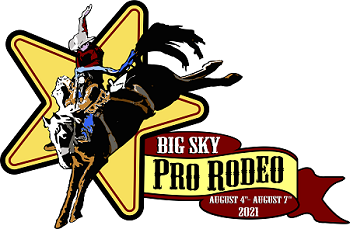 If this years Montana State Fair is anything at all like our 4th of July downtown parade and fireworks show was, then it will most likely be packed. The Rona sort of shut everything down last year and I'm pretty sure that everyone from miles around will be pretty anxious to get to town and participate this year.
Reserved Seating: 21.00
General: 13.00
Children (3 – 12): 7.00
Tickets do not include admission into the MT State Fair.
https://tickets.goexpopark.com/eventperformances.asp?evt=233