Dr. Elena Bodnar was born in Ukraine, so it should come as no surprise that the Chernobyl nuclear accident and images of 9/11 moved her to brainstorm diligently for ways to make events like these more survivable for the human beings unfortunate enough to be involved in them. Yet, many people were still quite surprised when Bodnar presented a hot-pink prototype of a practical gas mask at Harvard University. Nevertheless, Bodnar won an Ig Nobel prize for doing outstanding and seemingly ridiculous research that is in reality extremely useful.
See video below: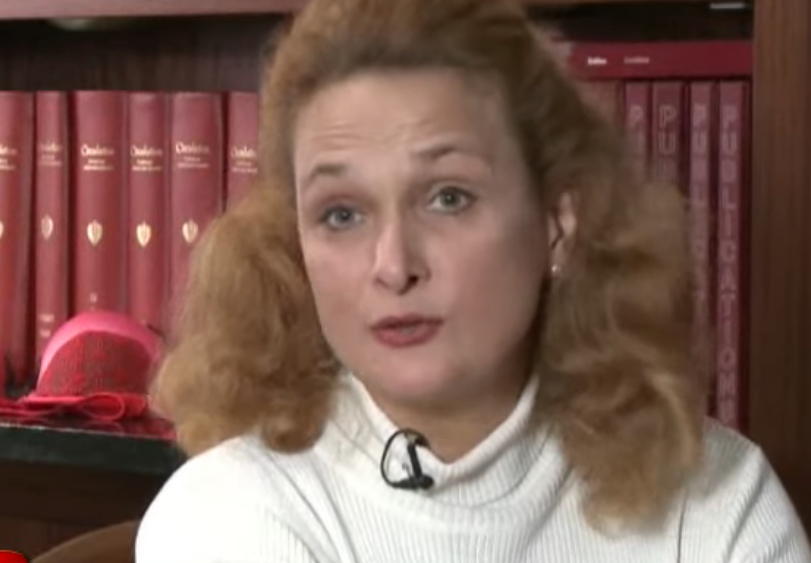 More specifically, Bodnar has created something called an emergency bra: a bra that doubles as a face mask to guard against chemical explosions, biological hazards, and other unforeseen deadly situations. The EBra is pretty much like any other bra until the need arises for it to become something more; the cups can be separated, and then all a user needs to do is put their mouth and nose into a cup, extend the bra strap over their head, and then breathe naturally.
What's more, the bra can also act as two protective face masks, which could not only save the life of the wearer but also the life of a wearer's loved one. As mentioned, Bodnar won the 2009 Ig Nobel Public Health Prize as a result of her ingenuity: "It takes only 25 seconds for average woman to use this personal protective device. Five seconds to remove, convert and apply your own mask, and 20 seconds to wonder who the lucky man is she is going to save."
As discussed, Bodnar began her quest with the 1986 Chernobyl nuclear disaster in mind:
"If people had had cheap, readily available gas masks in the first hours after the disaster they may have avoided breathing in Iodine-131, which causes radiation sickness. You have to be prepared all the time, at any place, at any moment, and practically every woman wears a bra."
CNET has reported that a counterpart device for men is also being designed, but it could prove to be more challenging than Bodnar's product—due to certain required differences in shape and size, of course.
It's important to note that Bodnar has no issues with acknowledging the humorous aspects of her ideas, her designs, and her products:
"I have no doubt my demonstrations will generate some laughs. However, I also look forward to addressing some serious questions from the British public. I hope audiences at Oxford University, Imperial College and elsewhere will leave thinking about the potential risks they face. I will consider my goals to be accomplished if I make people remember the importance of being prepared for the unexpected."
Indeed, if a cause is worthwhile and beneficial for all of human kind, why not embrace all aspects of it? Bodnar realizes that her products have the abilities to save unnumbered lives both now and in the future. Whatever puts more of them into the hands of people who might need them is both positive and productive.
—
Dr. Elena Bodnar, currently the founder and President of the Trauma Risk Management Research Institute in Chicago, is an internationally recognized scientist with over 20 years of experience in clinical research and development of novel diagnostic and therapeutic modalities. She managed the Electrical Trauma Research Program at the University of Chicago, and collaborated with the World Health Organization and the International Atomic Energy Agency on projects related to the Chernobyl nuclear accident. Her areas of scientific expertise are trauma risk management strategies and long term health consequences of radiation exposure and electrical trauma. She has authored numerous scientific publications and book chapters. – https://www.ebbra.com/our-story