Sometimes I'll set the mood for the music and sometimes the music sets the mood for me.
Some of the music that sets the mood can be found here, from the Chill Music Lab over on Youtube.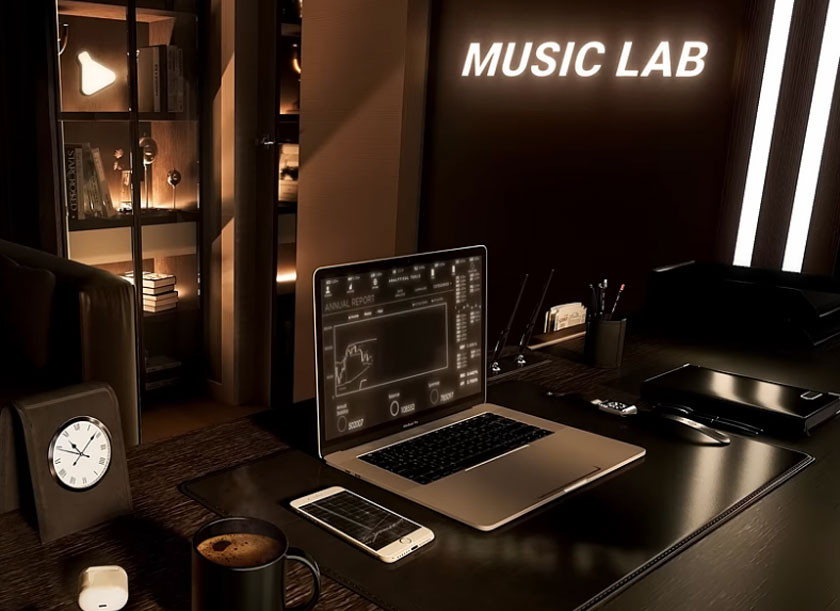 Some nights late, I'll be at my desk working on Reddwebdev projects and I'll flip over to this channel and just listen.
Here is the perfect soundtrack to play in the background during late night sessions. The neutral mood of the tracks, deep reese bass plus the slow rhythm will help to calm down after a long day, forget about the daily stress and anxiety, and concentrate on your project.
Tracklist:
00:00  Future Skyline – Silent Moon
04:33  aLone – come
08:02  VonnBoyd – La Luna
12:43  Diedlonely – Neoma
16:00  VonnBoyd – Monarch
18:43  Fox3r – Dive
21:07  Athene – Sorrow
24:47  Barefoot – Murmurs
26:41  Samuke – Prairie
28:50  Owlong – Coming Home
32:06  Rushkeys – Sand Dance
35:15  Glo – Perfect Love
38:55  Himalia – Timing
41:45  Foxer – Natural Light
45:58  Nomyn – Tenderness