Shown in the video below is Boeing's Pre-Production MQ-25 Stingray: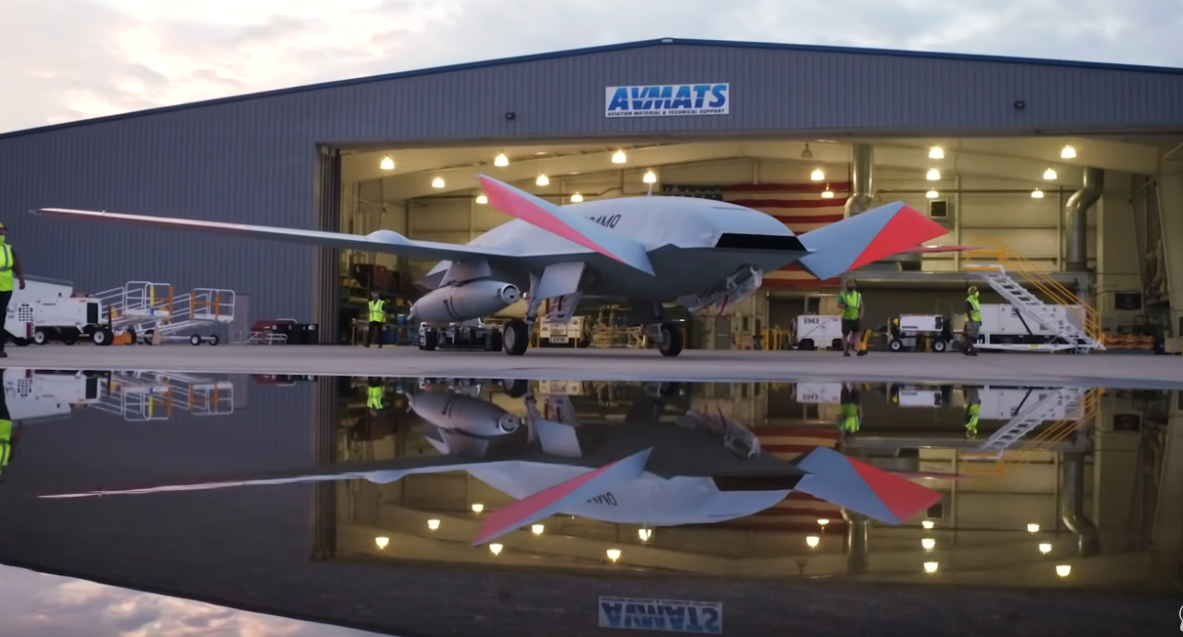 While MQ-25 initial operational capability was previously anticipated by 2025, this was pushed back in April of this year to 2026 due to delays in construction.
Delays have also impacted the development of the pre-production models, with earlier hopes that the first EDM MQ-25s would be delivered in the fall of 2022.
The EDM drones are set to conduct more experimental work at the Boeing facility in St. Louis, Missouri before moving to Naval Air Station Patuxent River in Maryland, where the flight test program will commence. Testing periods at Lakehurst in New Jersey and Eglin Air Force Base in Florida will also be conducted.
Once the drones do end up in service, they will perform critical refueling support for the Navy's carrier air wings. Having a dedicated tanker capability will allow tanker-tasked F/A-18E/F jets to focus on their primary mission sets. As we've noted previously, this will both expand the combat capabilities of strike fighter squadrons, as well as freeing up Super Hornet fleets.
On top of this, MQ-25s are also expected to play an important role in undertaking intelligence, surveillance, and reconnaissance (ISR) missions for the service. The Navy is actively pushing for larger uncrewed contingents on its carriers, with air wings becoming more uncrewed than not in the coming decade.
Working with and controlling carrier-based drones will also form a critical component of the service's future next-generation F/A-XX carrier fighter.
Read more on MQ-25: https://www.boeing.com/defense/mq25/