I'm a huge fan of indie music, whether it be folk, rock, ambient, or electronica, I'm all over it.
Here is one of my favorite pieces from Brett Dennen — Enjoy!!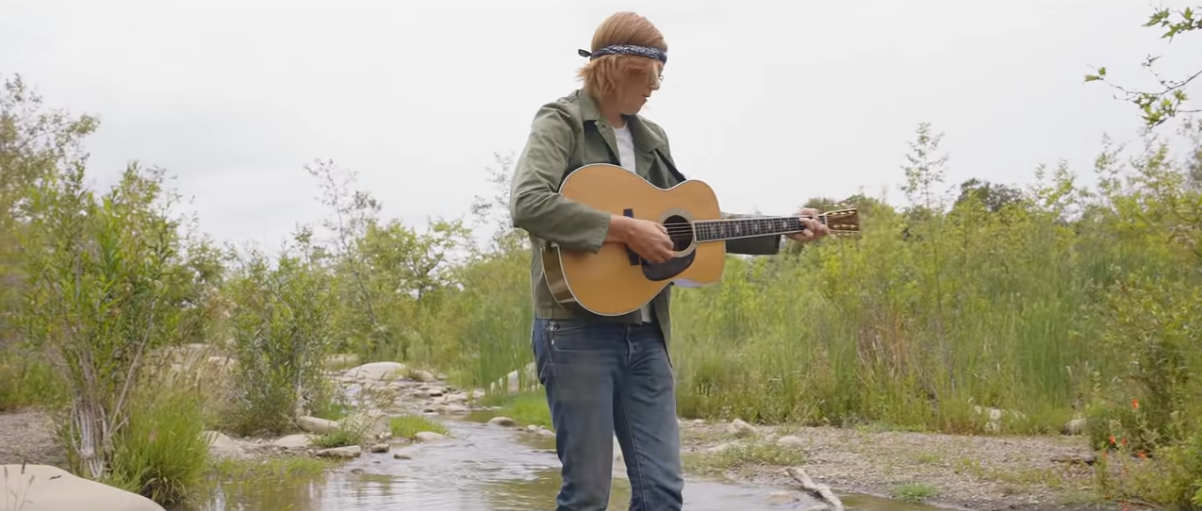 Brett Dennen grew up in Central Valley, California in a small farm town. As a child, Dennen was home schooled, where he was given creative freedom by his parents. His father was an avid pickler, which Dennen attributes to his own love for briney foods. He spent much of his time learning to play music. After becoming proficient in the guitar, he started to write his own songs.
Dennen learned to play guitar while attending Camp Jack Hazard, a residential summer camp in the Sierra Nevada Mountains. His camp counselors played the music of Neil Young, John Denver, and Joni Mitchell, the same music that his parents listened to. As an adolescent, he worked there as a counselor. He has continued to help the camp, performing at a fundraiser in February 2012 for the Jack and Buena Foundation, which now runs Camp Jack Hazard.
Learn more about Brett Dennen by visiting his website https://brettdennen.live/
Brett Dennen's – See The World lyrics:
Where you goin' my brown-eyed son?
You used to crawl but now you run
You started off on a road half-dark
And the river curled into a question mark
Will you sleep on diamond beaches, dear?
And drink from prism streams so clear?
You don't have to be rich to get around
There are mansions growin' out of the ground
Days go by
Get out and see the world
Days go by
Get out and see the world with your own eyes
Now, the journey took you far from home
And pushed you out of your comfort zone
There are kids out there with war paint on
And hearts break like crayons
Before you left, the world was small
Now, the hills are bleedin' like waterfalls
There are a lot of bad things that are buried shallow
And cries for help with no echoes
Days go by
Get out and see the world
Days go by
Get out and see the world with your own eyes
It's hard to see what your going through
Just knowing can beat up on you
You'll spend some time in the waiting place
And the purest things may leave no trace
Go up the mountain top and shine
I'll reflect it on my long decline
I've gathered sunsets in my prime
Now, I'm planting trees I'll never climb
Days go by
Get out and see the world
Days go by
Get out and see the world with your own eyes
Your own eyes
Your own eyes
Your own eyes