The City of Great Falls and the Montana Department of Transportation (MDT) are working with Sanderson Stewart on the 9th Street NW Roadway Reconstruction project.
The project will reconstruct 9th Street NW from Central Ave W to the NW Bypass.
Deteriorating pavement will be replaced, storm drains will be upgraded, damaged sidewalks will be replaced, and ADA-compliant curb ramps and missing sidewalks will be installed.
The 9th Street NW/Watson Coulee Road project is currently in Phase I also called the Survey Phase. MDT is actively seeking public comments during this phase of the project. To provide comments, please contact Ella Currier via email at ellac@strategies360.com or via phone at 406-465-7198.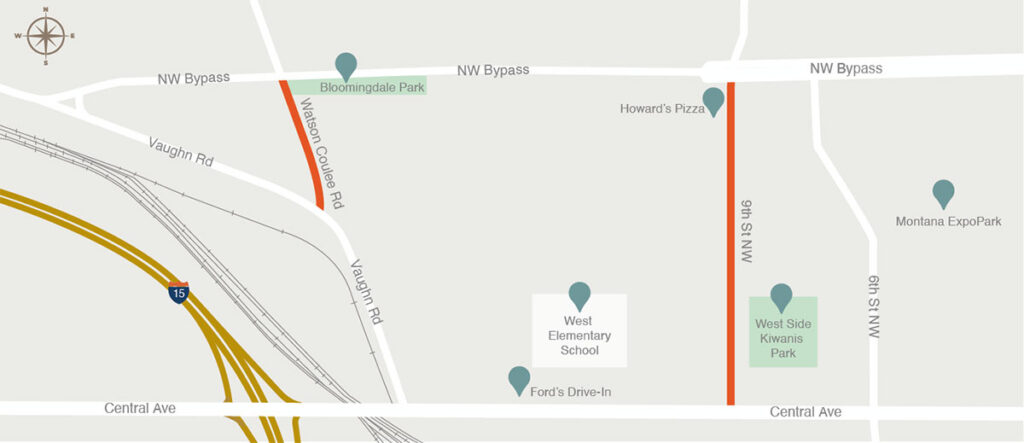 To learn more about the project and to see additional maps, please visit https://www.mdt.mt.gov/pubinvolve/9thWatson/