Hi
I'm Alan, and I manage and maintain this blog. I don't have an About Me page, so this is probably the closest I'll ever get to having one.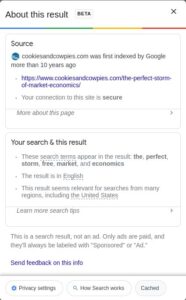 Cookiesandcowpies.com has been around since at least 2009 and it's had it's fair share of templates, server hosts, and writes (many of which are stored privately on the server). I manage the scripting and the media independent from any other platform. Cookies and Cowpies is currently hosted on it's own, and since I control the server directly, I have the freedom to configure just about anything at any time. Sort of an independent thing I guess.
I'll post about whatever might interest me and about what I might think others might be interested in.
I don't have a comment policy on this blog per se', because I just trust folks to do the right thing.
I'm pretty much middle of the road on many things and don't laser focus any angst toward any one particular thing.
Great Falls, Montana is my home, and has been since 1989 when I left Missoula. I was married here, and my Son was born here.
I live, work, and play here. I suppose that I could have stayed in Missoula, but I've been to Lynnwood, Washington, and Missoula has the same appeal as that, so no thanks.
I'm a Wild-eyed Beaverhead County Montana hayseed. Living the dream under the Big Sky.
I don't pretend to be a journalist, and this blog is 100% self supporting so you'll never have to see me begging for money.
I hope you enjoy visiting my blog, and that you find it's content interesting.
As an aside, I do, on occasion, have guest postings on this blog, and if this is something you might like to do, hit me up. I'm pretty open to whatever might best serve the community at large.